6 Tips to Hiring the Perfect Bachelorette Party Bus or Limousine
|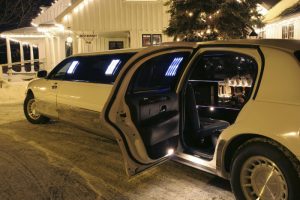 So, you're planning a bachelorette party and want to make it a night to remember? We understand. One of the most exciting ways to lend some fun and enchantment to your evening is by renting a limo or a party bus. Look at these tips for some help with hiring the right company and getting the right vibe going.
Make booking a breeze. If you find it challenging to handle all of the conversations related to the process of booking a party bus, choose a company that can take care of that for you. Some companies offer help building an itinerary, drafting the timeline to participants, and collecting funds if everyone is chipping in. With a single contact, everything will be managed and dealt with, so you don't have to stress over it.
Make a date early. Everyone is busy nowadays, which means being timely is important. To be sure everyone makes it to your bachelorette party, make certain to send out invites early with a date included. This also gives you plenty of time to take care of the other logistics, like renting a limo or party bus to get you to the party.
Build a to-do list. Choose a company that has a transportation to-do list that works with your needs and wants. Every amenity and feature that you want should be taken care of. You want this experience to be memorable for everyone involved, which means being certain the company will do every single thing you ask and do it right the first time.
Make it unique. A party bus rental can be a great way to start off the night in a unique way. You can still visit all the bars, wineries, and other locations that you want while riding in style. The chauffeur at a reputable company can help you plan out the whole night so you never have to stop the fun.
Consider the music. Transportation companies that offer limos and party buses often have killer sound systems for your use. Think ahead of time about what kind of playlist might be best. You can stream from Pandora or Spotify or build a playlist just for the event. Either way, make sure you're ready so the music can start when the bus does.
Focus on the fun. You want to plan the night so you can have the most fun possible. Make sure you do that. Don't focus on every detail during the event; let loose and enjoy what your hard work has put into motion.
At Clean Ride Limo in Florida, we make party bus rental simple. We have a large limo fleet with many different styles of vehicles to choose from. We also have some really cool party buses that will take you from destination to destination in style. If you'd like to find out more, call the office at 239-263-5466.