Cabins in Branson, MO Offers Best Place for Summer Getaways
|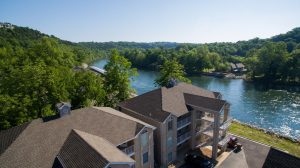 Who doesn't love vacations? Summer is the perfect season to look for vacation rentals in Branson, MO and plan exciting activities for the whole family. The best thing about renting cabins in Branson, MO is that it brings families and friends closer to all things fun. It's much more affordable than booking hotel rooms, too.
If you are planning to spend your summer vacation in one of the cabin rentals in Branson, here are some of the best activities that you can do with your family or friends.
Stay in one of the vacation rentals in Branson, MO and visit the Titanic Museum
Whether you are a history buff, a huge fan of the 1997 film or just a curious onlooker, the Titanic Museum is sure to give you a once-in-a-lifetime experience aboard the replica of the famous liner. "Passengers" will have the pleasure of walking down its hallways, taking pictures on the Grand Staircase, marveling at the authentic artefacts surrounding the ship, and even touching a real iceberg!
Though this is a self-guided tour, there are many fun, interactive exhibits that would make you feel like you have boarded the real thing.
Enjoy the view of Wolfe Creek Preserve through Zipline
Booking one of the vacation rentals in Branson, MO gives you the advantage of being within walking distance to the hottest tourist spots. Wake up your adventurous spirit and explore Wolfe Mountain with its eco-friendly zipline tours. The activity is widely regarded as both exciting and educational for guests who love to explore nature without disturbing the mountain's ecological wonders.
Not only will you be greeted with a stunning view, but you will also have a rare opportunity to observe the wildlife in all their natural glory. Apart from the thrilling ride, you can also buy some very unique finds–from Amish goods to cuddly toys–as cool souvenirs.
Book one of the cabins in Branson, MO and be one with nature in Emerald Forest
If you want a more peaceful way to enjoy nature, you can always try the Butterfly Palace and Rainforest Adventure where you can walk amongst thousands of live, exotic butterflies. In addition to the Butterfly Aviary, you can also visit the Living Rainforest Science Center where you can get up close and personal with vividly-colored salamanders, geckos, and poison dart frogs.
The center promotes an exciting, interactive environment for children of all ages. For the more daring, you can try either the Mirror Maze or the Banyan Tree Adventure where your navigational skills will be sorely tested.
Have some wholesome fun at The Track
The Track Family Fun Parks has a little bit of everything, from bumper boats to roller coasters. For those who like driving or racing, you can try the 14 different go-kart tracks that this place has to offer. If you are more of a thrill-seeker, you should definitely not miss the Skycoaster, a 100-foot swing that will give you the best view of the town – all while hanging up in the air and swinging at 70 miles per hour!
The Track also offers arcades, laser tags and the laser maze challenge for those who like a bit of a competition. At night, you can ride the Branson Ferris Wheel and get a full, spectacular view of the famed Ozark Mountains.
You can enjoy all of these and more if you choose to stay in Branson this summer season. If you are already planning your vacation and need to find the ideal place to stay, you should call Branson Regal at 1.417.203.0402 and book direct for the best lakefront Branson cabin rentals, luxury condos, and private homes.