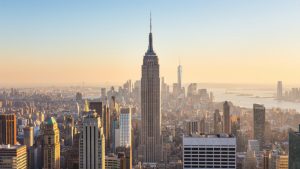 Chicago is a bustling city that is incredibly fun to visit thanks to its exciting history, beautiful architecture and wide array of cultural experiences. However, if you are visiting for the first time, you may be unsure of what you should do. Here are four great ideas for people of all ages.
See a Panoramic View
If you want to see all the city at once, there is no better way to do it than from an Observation Platform in Chicago. The 360 Chicago observation deck is located in the John Hancock Building, and it provides panoramic views of the skyline and lake.
Take a Guided Tour
A guided tour is a great way to learn more about the history of the area. Plus, you will not have to worry about finding your way around. Consider a bus tour or even a Segway tour if you are feeling a bit more adventurous.
Try a Cruise
A cruise on Lake Michigan is a great way to check out the downtown skyline. While daytime cruises are certainly fun, an evening cruise can give you a great sunset and is the perfect romantic outing for couples.
Check out Some Culture
Of course, Chicago is full of great culture as well. From top-rated museums, such as The Art Institute of Chicago, the Museum of Science and Industry and the Chicago History Museum to theatrical presentations, musicals and comedy shows, you can certainly find it all right here.
Chicago is a town not to be missed if you are interested in American history and current culture. With a little bit of something for everyone, the whole of the city is best seen from an Observation Platform in Chicago, such as the 360 Chicago, which can be found at https://360chicago.com.