Know Your Ferry Times From Victoria To Vancouver
|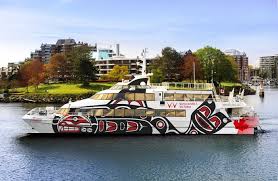 Sailing back from Victoria the journey Vancouver can play a role in making your holiday or even day visit to the Island end pleasantly. It can also result in a total disaster – leaving you and all who are traveling from Victoria to Vancouver with a bad taste in your mouth. Either is possible, depending upon certain factors – including knowing the ferry times.
What Could Possibly Go Wrong?
If you are taking the ferry either to or from Vancouver Island, the matter may seem simple. You show up with a ticket on time and hop on the ferry. If only it were so uncomplicated! If you take a ferry, you need to familiarize yourself with the schedule, including specific ferry times and the factors that will influence their adherence to this schedule. These include:
Season: Ferries between Victoria and Vancouver operate on a seasonal schedule. Make sure the one you have is up-to-date
Weather: Ferries can be prevented from venturing into the water between Victoria and Vancouver because of unfavorableweather conditions. Always check to see if the ferry is going to sail at the scheduled time or has been rescheduled
Date/Day: The number of ferries scheduled to depart on a specific day will reflect the status of that day. If it is a Canadian holiday, e.g., Labour Day or May 24, you have a better chance of getting on a ferry. The schedule of operation increases in accordance with the number of expected passengers for such dates.
Ferry Times
If you plan to take the ferry from Vancouver to Victoria or Victoria to Vancouver, do not forget to check the schedule. Ferry times do vary. They change with the season. If the weather is particularly foul, you may find yourself stranded. Check the website or phone. Above all, remember the inclusion on their website of the following: Schedules subject to change without notice.