5 Things to look for when Choosing a Family Hotel for a Theme Park Vacation
|
When traveling with the family, especially to a theme park, you want to leave your worries behind and make memories that will last a lifetime. To do that, you will want to choose the best hotel that will make traveling with family easy.
Thankfully, there are some great hotel options situated near Universal Studios Hollywood™. Some of the things you need to look for when choosing a family hotel for your theme park vacation are listed below.
1: Complimentary Breakfast
You are on vacation. The last thing you want to worry about is cooking breakfast or having to run out in the morning to grab breakfast. Choose a hotel that offers complimentary breakfast, or even room service. You can enjoy breakfast for the entire family in the comfort of your hotel or room. This will also save you time, so you can spend that time making more memories.
2: Shuttle/Trolley service or public transportation
Unless you are within walking distance of your theme park, this will be a big one. Take care when choosing your family hotel so that you can be sure to save your time, and legs, by having a shuttle or trolley service that can give your family a ride to the theme park entrance. Also, if you're flying, try to choose a hotel that offers free shuttle to the airport. Many hotels have a complimentary shuttle service offered as part of your stay.
3: Laundromat services
A family hotel amenity that could be very helpful is a laundromat, especially for those longer stays. You can wash and dry your dirty clothes or swimwear, and always have fresh laundry for the days ahead.
4: Package Availability for Universal Studios Hollywood™ Entrance
Some hotels partner up with Universal Studios Hollywood™ to give you a package deal, where entrance to the theme park is included in your stay, as well as extras like special shows or early admission. This is a great way to get the best bang for your buck if you are already going to that theme park anyway.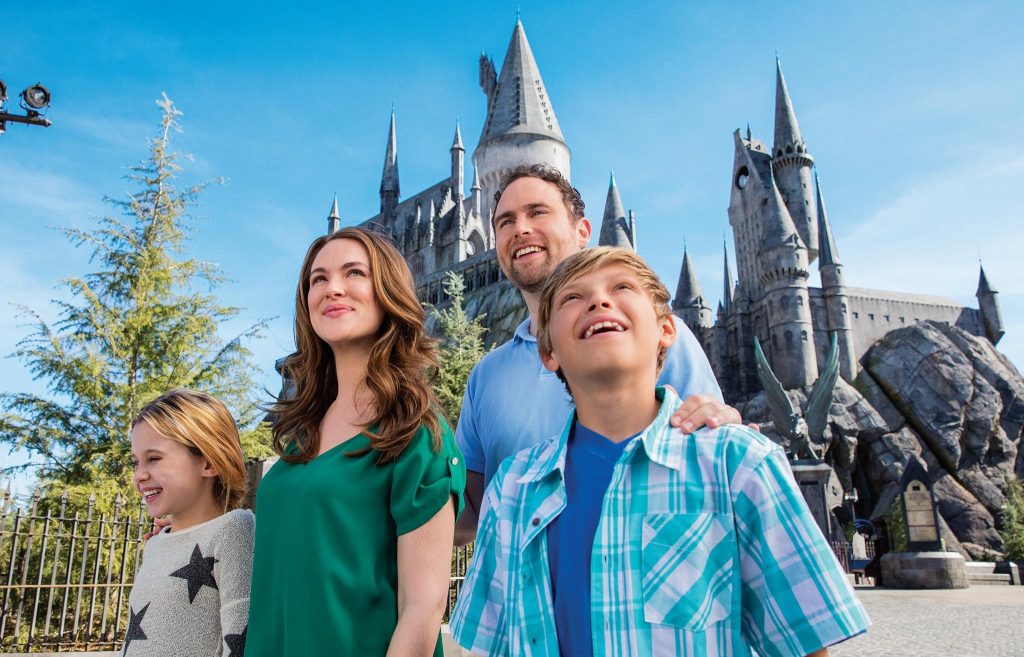 5: Other Amenities
These are things that can make your hotel stay more than just a stay. It can be a big part of the activities you do as a family. Look for a hotel with a pool or activities center for the times you are relaxing at the hotel. Most family hotels now even have a separate "kiddie pool" for your little ones. If you have a small baby, you may want to look for a hotel that offers cribs, rocking chairs or separate rooms for baby. This will save you space in your vehicle as well so you do not have to pack a crib.
These are some of the things to look for when choosing a family hotel for your theme park vacation. Look around for some of the best hotels that include these amenities and make your family vacation both fun, and relaxing.