Plan Your Day from Above with the Philly from the Top Tour
|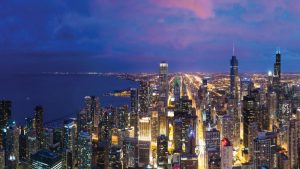 Whether you've visited the city of brotherly love a thousand times or this is your first time traveling to the town, you can find things to do in Center City, Philadelphia, today by visiting the One Liberty Observation Deck. Find a map to point out historical landmarks or favorite tourist destinations in which you'd like to attend. If you're stumped on what to do with your day in Philly, then head to our observation deck to take a tour and find out what is close by.
Observation Deck Tours
Not only are there daily tours that take place on the observation deck to teach tourists and locals alike about the many historical events that took place in our beautiful city, but you can also take holiday tours around Christmas to learn where you can see the best light shows in town.
Host Your Event Here
Whether you have an epic proposal planned or you'd like to host a party overlooking Philadelphia, you can contact us to book your event any time morning, noon or night.
Open All Year Round
One of the most beneficial aspects of visiting the One Liberty Observation Deck is that we are open 365 days out of the year. The last tour for the observation deck starts 30-minutes before we close, so make sure to check our hours before scheduling your visit.
Contact One Liberty Observation Deck to find out what things there are to do in Center City, Philadelphia, today.