Landmarks You Might See on One of the Chicago River Boat Tours in Chicago
|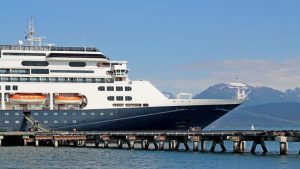 If you're visiting Chicago, you can get around parts of the city and see some of the awe-inspiring metropolitan landmarks of the Windy City by taking a river boat tour. Here are some of the amazing landmarks you might see on one of the Chicago River boat tours.

Wrigley Building

Standing since the 1920s, this building includes a magnificent clocktower that resembles London's Elizabeth Tower. You'll be able to see this landmark in full view when you stand on the deck of your tour boat.

Willis Tower
At over 1,450 feet tall, with 110 stories, the Willis Tower is hard to miss. Formerly known as the Sears Tower, Willis Tower held the title of the tallest building in the world for almost 25 years. You'll be able to see this massive building nestled in the Chicago skyline from the tour boat.

Chicago Harbor Lighthouse

Chicago even has its own lighthouse that sits at the mouth of the Chicago River. When riding past this landmark on your tour boat, you'll be able to take plenty of pictures.

Navy Pier

Riding past this pier on your tour boat is a great way to get one of the best views of this Chicago fun spot. You can stand on the boat's deck to see the pier's Ferris wheel, carousel and shops in all their glory. You can get a lot out of a Chicago boat tour. Mercury, Chicago's Skyline Cruiseline oversees many of the best Chicago River boat tours, and you can book your tour now by going to our website.